sourcing limited, small batch Taiwanese teas
Green Oolong
(spring 2019)
This oolong is smooth. It's superior clarity in flavor highlights everything we love about spring high mountain teas-- aromatic, robust and refreshing. A crown jewel of the collection, make sure to savor every sip of this one. If not, we'll call the police ;)
We've done something nigh impossible → using the leaves from our black oolong, we've made you a high quality tea bag that tastes delicious. It's assertive, it captures the essence of our black oolong, and best of all… it's easy to make when you're running late for work. What can we say, we're people pleasers :)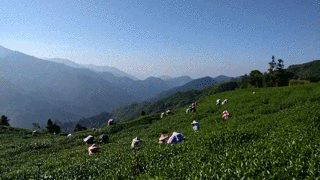 Love coffee or black tea? Try our 30% roasted red oolong (紅) that was roasted for about 20 hours. It's got bite to it- with a stronger flavor that's for waking up and going to work and tastes like dried apricots, toasted wheat and raw honey. This tea is from the Spring 2019 harvest and has a mild astringency that'll make the top of your tongue feel dry with a hint of sweetness on the finish.
May we introduce our very first farmer collaboration, XXperimental No. 1, a double roasted red oolong from our farm in Shanlinxi. Grown at 1400m and produced using Spring 2019's exceptional harvest, this tea is a journey-- so saddle up and get some friends to join you on this wild ride.
LIMITED RELEASE. If you're not a hardcore oolong drinker, we recommend you try our other teas first.
About Us
We import exceptional teas direct from our farmers in Taiwan. Our farmers only sell to their friends (and now us) and always sell-out... not to mention win awards for the teas they produce.
We've done a good job if our teas inspire you to drink more tea on a daily basis. We'll feel like we won a gold medal at the Olympics if you fall in love with Taiwanese oolongs. We're aiming for the latter.